 Need Remodeling Services?
Are you ready for something new? Do you want to change your house into the home of your dreams or to simply update it to be more efficient and save your energy costs? Then Precision Plumbing is here to help you! With hundreds of successful remodeling projects, we take pride in helping you turn your home and to paradise. Our helpful staff can help you with informed remodeling options, to help you choose new appliances and fixtures and help you choose what the most cost and energy efficient option are currently on the market.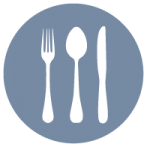 Kitchen Remodels
The kitchen and bathroom areas are the highest trafficked rooms of your home, you want to make sure they look great and are as efficient as possible. Whether you are looking to completely redesign the entire layout, or you simply want to replace an old or outdated fixture you can contact us at any time to help you make sure that your kitchen is you and your families favorite room of the house.
---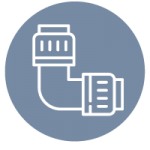 Remodeling Plumbing Installation
Are you looking to replace your outdated plumbing equipment to newer more efficient plumbing systems? Our qualified technicians have installed and are very knowledgeable of the most efficient plumbing products on the market, including tankless and solar water heaters. If you do not need to replace the entire system but simply need to update a rusty or leaky water pipe, we offer re-piping services for gas and water lines. Contact us today, for more information on our reliable and quality plumbing remodeling services.
Contact Us
We would love to hear from you! Whether your remodeling project is big or small, for a commercial or residential property we will be happy to work with you. You can contact us anytime at 605-721-6341, to schedule an appointment for an estimate or request a service call. You can also leave us a message and we will get back to you at our earliest convenience.