Trusted Plumbing Services
At Precision Plumbing, Inc. we care about our customers! Our highly skilled team has been providing excellent plumbing services to Rapid City and the Black Hills area for almost 30 years. By offering the most comprehensive plumbing services in the area we can cover a wider variety of issues quick and efficiently.
Quality
Your plumbing system is an important part of any property, but it is not something you want to think about all the time. That is why we pride ourselves on doing the job right, ensuring it will last for many years into the future.

Trusted
The last thing you want to worry about when you open your home or business up to a contractor company of any kind is whether or not they can be trusted. We strive to improve any property with integrity and accountability.

Reliable
When you work with us you can trust that you and your property are in good hands. We have worked with hundreds of customers that have mentioned that our attention to detail and quality work can not be beat.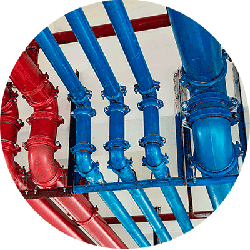 Commercial Plumbing
Plumbing Services for Local Business
Are you looking to build a new commercial building? At Precision Plumbing we can help you with your plumbing in your new construction. We can also help you with upgrading/remodeling your current commercial plumbing systems.
New Construction
Remodels
---
Residential Plumbing
Plumbing Services For Your Home
We are here to help you with many of your residential plumbing needs. Whether you are looking for a contractor for plumbing installation for a new house, from the underground stage to final steps, or regular plumbing service. Our 30 years of experience can help facilitate your vision to reality. Some of our services:
New construction
Service and replace water heaters
General servicing
Gas piping
---
Remodel
Kitchens, Bathrooms, and Laundry Rooms
Is it time to upgrade or remodel your home? Whether you have a general contractor, or you want to general the project yourself we can provide you expertise to change out and/or move the plumbing for your shower/toilet/faucet/sinks, and install new fixtures, creating your dream room. During the construction our trained plumbers are committed to maintaining our reputation for delivering quality remodels at a fair price. We pride ourselves on minimizing the pains that occur during the construction process. Some of the services we offer:
Kitchen remodels
Bathroom remodels
Laundry room remodels
Update older plumbing systems
---
Central Vacuum
Make House Cleaning Easier
Building a new house gives you an opportunity to install a central vacuum system. By installing a central vacuum system in your new home, you will never have to worry about lugging around a vacuum again. We can install a central vacuum hose outlet into as many rooms as desired.
New construction (commercial or residential)
Garage/shop room
---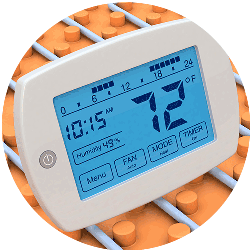 Hydronic In-Floor Heating
Better Heating Option
Modern hydronic technology enables heat to be delivered exactly where and when it is needed. Numerous configurations are available to meet comfort requirements of the owner. The system may be as simple as a tank-type water heater connected to a loop of flexible plastic tubing installed in the floor for warming a bathroom floor. Other systems may use boilers that may operate in stages to provide the heated water and may also be the domestic hot water supply. The application of hydronic heat is not limited to heating the inside of the building but can also heat swimming pools or melt snow on driveways. The applications are many.
---
Completed Projects

Check out some of the work we have done in the past.

Work in Progress

We work hard at meeting your plumbing needs, these are just a few of the images of current projects.
We would love to hear from you! Whether your problem is big or small, we are happy to work with you. You can contact us anytime at (605) 721-6341, to schedule an appointment for an estimate or request a service call. You can also leave us a message and we will get back to you at our earliest convenience.